Docklands Training Centre (DTC)
Through DTC projects, we specialise in offering cost effective bespoke training to individuals and organisations.
Enrol for job related qualifications in the following course disciplines:
Computer/IT Training
ESOL Training
Health & Social Care Training
Security Training
We are a registered UK online centre which means you can learn at your own pace in your own time.
Come and see an adviser for an initial assessment.
Registration is free! Send your enquiries by filling in the contact form below.
View details on each of the courses available below.
We offer the following training accredited by approved awarding bodies:
European Computer Driving Licence (ECDL) 7 Modules:

IT Security
Windows
Word Processing
Spreadsheets
Using Databases
Presentations
Web Browsing & Communication

BCS – Level 1 ITQ ECDL
OCR ITQ Levels 1/2/3
OCR Levels 2/3
OCR Levels 1/2/3
Basic Online ITQ Level 3 Qualification
ITQ Level 3 City & Guilds
UKONLINE CENTRE (GO ON)
---
Free Basic ICT Training include the following:
Using your computer or device (keyboard, mouse, touchscreen)
Online basics (Internet, online forms, email, search engines)
Office programs (creating documents, spreadsheets and presentations)
Internet skills (Online shopping, using Facebook, using a digital camera)
Finding a job online (Job hunting online, interview skills)
---
Give yourself a free digital skills tune-up
Our digital skills training is for anyone that would like to grow their business, expand their career prospects or just give themselves a confidence boost in what is becoming an increasingly digital world. Best of all, the entire course is free.
Pick and choose exactly what you want to learn from the following areas:
Online Basics & Websites – Find out what you can expect from this new digital world, understand your options and create an action plan to get online.
Social Media – Learn how to use social media, find out the dos and don'ts of different channels and how to measure your success.
Selling & Advertising Online – Learn all about setting up your online shop and then how to attract customers by building customer relationships online.
Getting noticed with search – Learn about the importance of search engines and understand commonly used languages, such as SEO and Adwords.
Mobile Marketing – Understand how to use the mobile web and apps to reach the right customers.
Location Marketing – When people are out and about they rely on mobile for what they need. Find ways to use the web to reach customers nearby.
Measuring your success – Learn how to slice and dice data to measure how you're doing online.
Entry Levels 1,2 and 3
Levels 1 and 2
ESOL for Naturalisation and Citizenship
Literacy and Numeracy
Embedded ESOL in:

Social Care
Warehousing
Retail
Catering
Sports Leadership
Hospitality, etc.
Accredited Training and Examination Centre for Cambridge University
---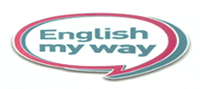 Learn English – The Easy Way and free!
This includes:
Healthcare – Talk to Chemists and Doctors.
Shopping – How to buy food, clothes and more.
School – Talk to teachers, filling out forms, help kids with homework.
Technology – Using the Internet, computers, laptops and tablets.
Out & About – Talk to people in daily life.
PLACES AVAILABLE ON A FIRST COME FIRST SERVED BASIS
Entry Requirements:
There are no formal Qualifications required for these courses. We offer comprehensive training, with work placement and possible employment.
Advance Courses:
OCR LEVELS 2/3/5 QNF (NVQ) Diplomas in Health & Social Care (Adults)
Health & Social Care (Children & Young People)
OCR Levels 2 Award/Certificate in Health & Social Care
We offer the following training accredited by approved awarding bodies:
Level 2 Award in Security Guarding
Level 2 Award in Door Supervision
Level 2 in CCTV Operation
Level 3 Certificate in Close Protection
Level 2 Award in Conflict Management for the Private Security Industry